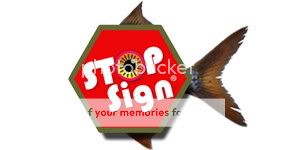 Stop Sign (tm) Lures, get yours pre painted or prep ready to paint with Fish Vision UV Reflective Jig & Lure paint
Stop Sign (tm) lures also work great for summer fishing,Patented.
Don't Be Fooled By Lure Companies saying they are uv reflective, Like Clam, Northland, Jr's all false and are selling you a Gimmick!!